O'ros
104,437pages on
this wiki
Talk

21
O'ros is a Naaru that inhabits the draenei capital of the Exodar. It can be found at the very bottom of the Seat of the Naaru.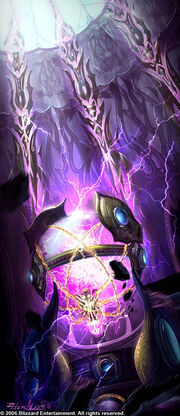 Although O'ros appears to be hostile to the Horde, he does not attack Horde players nor is O'ros able to be attacked.
His reaction to players is simply due to the faction he is flagged under.
His name may be a reference to Starcraft's Ouros, a Xel'naga and the last shepherd of the Infinite Cycle.
External links
Edit