For a list of temporary enchantments, see imbue.
This is a list of enchantments by slot showing permanent non-socket enchantments that can be applied from items/augments or by players with the enchanting profession.
At this time, no enchantments are available for neck pieces, shirts, tabards, trinkets, relics, wands, thrown weapons, or items marked "held in off-hand".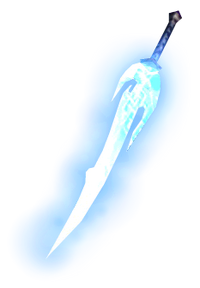 Head
Enchantment
Effects
Source

[

Arcanum of Burning Mysteries

]

+30 spell power, +20 critical strike rating
Kirin Tor (revered)

[

Arcanum of Blissful Mending

]

+30 spell power, +8 mana/5 sec
The Wyrmrest Accord (revered)

[

Arcanum of Torment

]

+50 attack power, +20 critical strike rating
Knights of the Ebon Blade (revered)

[

Arcanum of the Stalwart Protector

]

+37 stamina, +20 defense rating
Argent Crusade (revered)

[

Arcanum of Triumph

]

+50 attack power, +20 resilience rating
Wintergrasp

[

Arcanum of Dominance

]

+29 spell power, +20 resilience rating
Wintergrasp

[

Arcanum of the Savage Gladiator

]

+30 stamina, +25 resilience rating
Alliance Vanguard (exalted)

[

Arcanum of the Savage Gladiator

]

+30 stamina, +25 resilience rating
Horde Expedition (exalted)
Enchantment
Resistances
Source

[

Arcanum of the Eclipsed Moon

]

+25 arcane resistance, +30 stamina
The Wyrmrest Accord (honored)

[

Arcanum of the Flame's Soul

]

+25 fire resistance, +30 stamina
Kirin Tor (honored)

[

Arcanum of the Frosty Soul

]

+25 frost resistance, +30 stamina
The Sons of Hodir (honored)

[

Arcanum of Toxic Warding

]

+25 nature resistance, +30 stamina
Knights of the Ebon Blade (honored)

[

Arcanum of the Fleeing Shadow

]

+25 shadow resistance, +30 stamina
Argent Crusade (honored)
Enchantment
Stats
Source

[

Heavy Borean Armor Kit

]

+18 stamina
Leatherworking 395

[

Borean Armor Kit

]

+12 stamina
Leatherworking 350

[

Mind Amplification Dish

]

+45 stamina, allows user to attempt to control the target, 10 min cooldown
Engineering 410
Shoulders
Edit
Shoulders
Enchantment
Effects
Source

[

Greater Inscription of the Axe

]

+40 attack power, +15 critical strike rating
The Sons of Hodir (exalted)

[

Lesser Inscription of the Axe

]

+30 attack power, +10 critical strike rating
The Sons of Hodir (honored)

[

Greater Inscription of the Pinnacle

]

+20 dodge rating, +15 defense rating
The Sons of Hodir (exalted)

[

Lesser Inscription of the Pinnacle

]

+15 dodge rating, +10 defense rating
The Sons of Hodir (honored)

[

Greater Inscription of the Storm

]

+24 spell power, +15 critical strike rating
The Sons of Hodir (exalted)

[

Lesser Inscription of the Storm

]

+18 spell power, +10 critical strike rating
The Sons of Hodir (honored)

[

Greater Inscription of the Crag

]

+24 spell power, +6 mana/5 sec
The Sons of Hodir (exalted)

[

Lesser Inscription of the Crag

]

+18 spell power, +4 mana/5 sec
The Sons of Hodir (honored)

[

Greater Inscription of the Gladiator

]

+30 stamina, +15 resilience rating
PVP

[

Inscription of Triumph

]

+40 attack power, +15 resilience rating
Wintergrasp

[

Inscription of Dominance

]

+23 spell power, +15 resilience rating
Wintergrasp
Enchantment
Stats
Source

[

Heavy Borean Armor Kit

]

+18 stamina
Leatherworking 395

[

Borean Armor Kit

]

+12 stamina
Leatherworking 350
Enchantment
Profession-specific
Source

[

Master's Inscription of the Axe

]

+120 attack power, +15 critical strike rating
Inscription 400

[

Master's Inscription of the Pinnacle

]

+60 dodge rating, +15 defense rating
Inscription 400

[

Master's Inscription of the Storm

]

+70 spell power, +15 critical strike rating
Inscription 400

[

Master's Inscription of the Crag

]

+70 spell power, +8 mana/5 sec
Inscription 400
Legs
Enchantment
Effects
Source

[

Earthen Leg Armor

]

+40 resilience rating, +28 stamina
Leatherworking 425

[

Icescale Leg Armor

]

+75 attack power, +22 critical strike rating
Leatherworking 425

[

Nerubian Leg Armor

]

+55 attack power, +15 critical strike rating
Leatherworking 400

[

Brilliant Spellthread

]

+50 spell power, +20 spirit
Tailoring 430

[

Shining Spellthread

]

+35 spell power, +12 spirit
Tailoring 400

[

Sapphire Spellthread

]

+50 spell power, +30 stamina
Tailoring 430

[

Azure Spellthread

]

+35 spell power, +20 stamina
Tailoring 400
Enchantment
Stats
Source

[

Frosthide Leg Armor

]

+22 agility, +55 stamina
Leatherworking 425

[

Jormungar Leg Armor

]

+15 agility, +45 stamina
Leatherworking 405

[

Heavy Borean Armor Kit

]

+18 stamina
Leatherworking 395

[

Borean Armor Kit

]

+12 stamina
Leatherworking 350
Enchantment
Profession-specific
Source

[

Nerubian Leg Reinforcements

]

+75 attack power, +22 critical strike rating
Leatherworking 400

[

Jormungar Leg Reinforcements

]

+22 agility, +55 stamina
Leatherworking 405

[

Sanctified Spellthread

]

+50 spell power, +20 spirit
Tailoring 405

[

Master's Spellthread

]

+50 spell power, +30 stamina
Tailoring 405
One-handed
Edit
Two-handed
Edit