For the creatures living in the Twisting Nether, see Nightshade.
For the named saber cat found in Darnassus, see Nightshade (NPC).
An item collection. This is not a true set. There are no bonuses if you wear more than one or all of this set.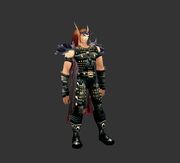 Type
Source

All items are found as a World Drop
Requirements to wear complete set

Character level 58
Collection Items
Edit
Ad blocker interference detected!
Wikia is a free-to-use site that makes money from advertising. We have a modified experience for viewers using ad blockers

Wikia is not accessible if you've made further modifications. Remove the custom ad blocker rule(s) and the page will load as expected.