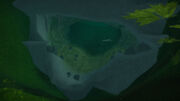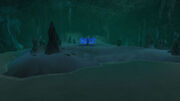 Murkdeep Cavern[51.9, 40.1] is a cavern located within Vir'naal Lake in Uldum. The entrance is underwater near the village of Mar'at. Within, the Neferset are performing dark rituals in order to corrupt the waters of the Lake and Vir'naal River, blocking the ability of the Vir'naal Priests to have visions.
Inhabitants
Edit
Patch changes
Edit
External links
Edit
Ad blocker interference detected!
Wikia is a free-to-use site that makes money from advertising. We have a modified experience for viewers using ad blockers

Wikia is not accessible if you've made further modifications. Remove the custom ad blocker rule(s) and the page will load as expected.