Murkblood Invader

Gender
Male
Race
Broken (Humanoid)
Level
67
Health
5,500 - 5,600
Wealth
9 91
Reaction

Alliance

Horde

Location
Nagrand
See
Murkblood Invaders can be found wandering in packs of three along the east-west roads in both northern and southern Nagrand.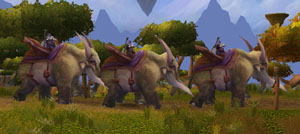 External links
Edit
Ad blocker interference detected!
Wikia is a free-to-use site that makes money from advertising. We have a modified experience for viewers using ad blockers

Wikia is not accessible if you've made further modifications. Remove the custom ad blocker rule(s) and the page will load as expected.