Mountain o' Mounts is a general achievement added in patch 3.0.8. The criteria is to obtain 100 different mounts. The reward is a dragonhawk flying mount.
Depending on your character's faction you get either the

 [Blue Dragonhawk] or the

 [Red Dragonhawk], respectively for the Alliance and the Horde.
Mountain o' Mounts is the second from last achievement of a series from the same kind.
Video guide
Edit
Alliance, Horde, Cataclysm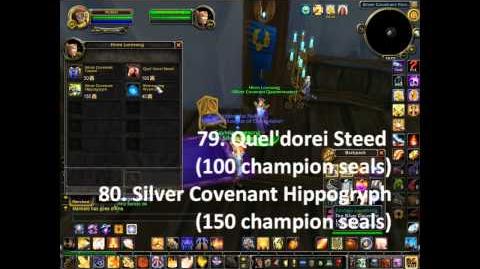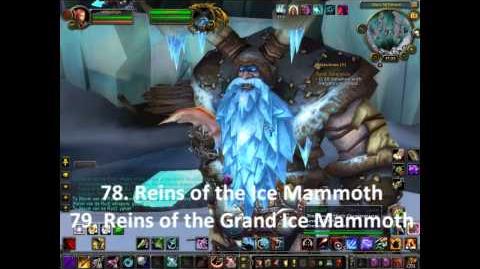 You receive the mount in the mail, along with the following message:
From: Mei Francis
Subject: Mountain o'Mounts
I've heard your stables are nearly as extensive as mine, now. Impressive! Perhaps we can help one another...
I've one too many dragonhawks, and hoped you could give this one a home. Naturally it's been trained as a mount and not a hunting pet, and you'll find it as loyal and tireless as any other steed I raise.
Yours again,
Mei.
External links
Edit
| Alliance | Horde |
| --- | --- |
| | |

WarcraftOverachiever
Complete Horde/Alliance Mount Guide
Ad blocker interference detected!
Wikia is a free-to-use site that makes money from advertising. We have a modified experience for viewers using ad blockers

Wikia is not accessible if you've made further modifications. Remove the custom ad blocker rule(s) and the page will load as expected.