Mohawk Grenade

Unique (5)
Use: Right Click to throw and pity some fools! (1 Sec Cooldown)
"It's Time to Pity Some Fools"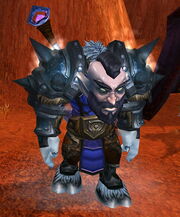 This item is provided by the Night Elf Mohawk found in all starting zones. It can be shot when mounted and moving but not when jumping. You may have only 5 at a time and you must use or destroy them all to get new ones.
This gives the buff Mohawked! and will show up as "You pity the fool". It has a duration of 60 minutes.
Patch changes
Edit

Patch 3.2.2 (2009-09-22): Undocumented: Added.

External links
Edit

World of Warcraft
Mohawk Grenade FAQ
Ad blocker interference detected!
Wikia is a free-to-use site that makes money from advertising. We have a modified experience for viewers using ad blockers

Wikia is not accessible if you've made further modifications. Remove the custom ad blocker rule(s) and the page will load as expected.