Ad blocker interference detected!
Wikia is a free-to-use site that makes money from advertising. We have a modified experience for viewers using ad blockers

Wikia is not accessible if you've made further modifications. Remove the custom ad blocker rule(s) and the page will load as expected.
Mila Kunis is a TV and movie actress who has spoken openly about playing World of Warcraft, but also said recently that she has quit the game for a year around August 2011.
On Jimmy Kimmel Live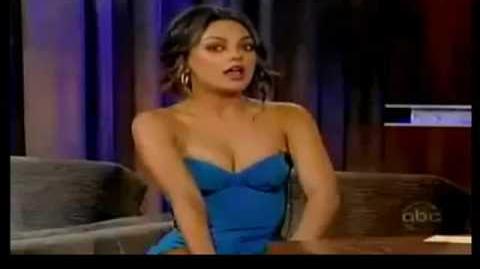 External links
Edit
Info
Mila Kunis at Wikipedia


 Internet Movie Database Mila Kunis
News

UnrealityMag.com
Mila Kunis Had a World of Warcraft Addiction
by Paul Tassi 26 Aug 2011 at 2:00 pm

MTV.com
MTV Rough Cut: 'Black Swan' (Mila Kunis Talks 'World Of Warcraft')
11/30/10