Mila Kunis is a TV and movie actress who has spoken openly about playing World of Warcraft, but also said recently that she has quit the game for a year around August 2011.
On Jimmy Kimmel Live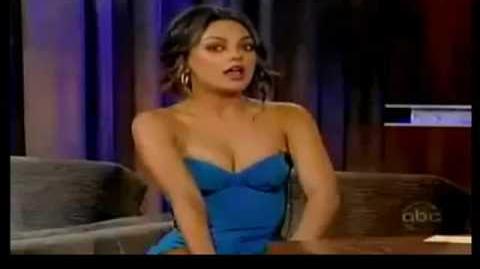 External links
Edit
Info
Mila Kunis at Wikipedia


 Internet Movie Database Mila Kunis
News

UnrealityMag.com
Mila Kunis Had a World of Warcraft Addiction
by Paul Tassi 26 Aug 2011 at 2:00 pm

MTV.com
MTV Rough Cut: 'Black Swan' (Mila Kunis Talks 'World Of Warcraft')
11/30/10
Ad blocker interference detected!
Wikia is a free-to-use site that makes money from advertising. We have a modified experience for viewers using ad blockers

Wikia is not accessible if you've made further modifications. Remove the custom ad blocker rule(s) and the page will load as expected.