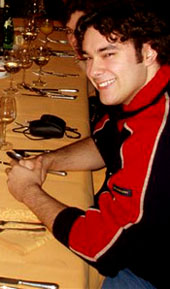 Michel Martin Koiter (3 May 1984 – 18 March 2004) was one of Blizzard's premium artists. He was known under the name of "Twincruiser", an artistic collaboration with his twin brother René Koiter.
He died at the age of 19 of unexpected heart failure.
Tributes
Edit
External links
Edit

Sons of the Storm
Profile

Sons of the Storm
Art Gallery

Sons of the Storm
Memorial
Ad blocker interference detected!
Wikia is a free-to-use site that makes money from advertising. We have a modified experience for viewers using ad blockers

Wikia is not accessible if you've made further modifications. Remove the custom ad blocker rule(s) and the page will load as expected.