102,924pages on
this wiki
Talk

0
Merciless Gladiator's Raiment is the Arena Season 2 set for damage Priests.
See also: Merciless Gladiator's Investiture for the healing version of this set.
The items of this set are sold by Olus and Soryn on the Isle of Quel'Danas.
They are purchased using Tier 5 and Tier 6 Tokens.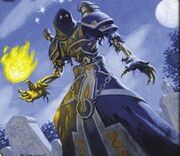 Merciless Gladiator's Raiment
External links
Edit
Priest sets
This article or section contains information that is out-of-date.

Please replace the old information with up to date information.
This may include rewriting sections to ensure they are clear and concise, and wikifying.