Mark of Sargeras

"Can be turned in at Shattrath City to prove your slaying of a high-ranking follower of the Burning Legion."
Sell Price: 2
Mark of Sargeras drops from high-60 level mobs in Blade's Edge Mountains, Netherstorm, Shadow Labyrinth, and Shadowmoon Valley.
Popular farming spots include:
As a quest objective
Edit
Marks of Sargeras are used for these quests to increase reputation with the Aldor (and decrease it with the Scryers):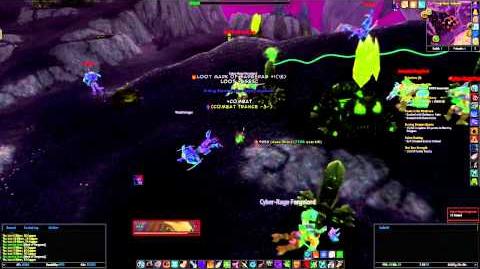 Note that none of the quests will be offered (and no Marks can be turned in) until the player has sided with the Aldors by completing

 [65] A'dal -

 [65] City of Light -

 [65] Allegiance to the Aldor.
External links
Edit
Ad blocker interference detected!
Wikia is a free-to-use site that makes money from advertising. We have a modified experience for viewers using ad blockers

Wikia is not accessible if you've made further modifications. Remove the custom ad blocker rule(s) and the page will load as expected.