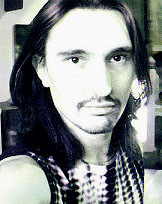 Ludo Lullabi is an illustrator for the World of Warcraft: The Comic by DC Wildstorm along with Sandra Hope and written by Walter Simonson. He is the penciller.[1]
He is a self-proclaimed BD artist and lives in Southern France.[1]
He's worked on several series in France (Eternal Midnight, Kookaburra Universe, Lilian Cortez) in parallel with World of Warcraft.[2] He was also working on the adaptation to manga format of the best selling French comic book named "Lanfeust de Troy"; the name of the manga is Lanfeust Quest.[1]
References
Edit
External links
Edit

LudoLullabi.com
Ludo Lullabi's Website

DeviantART.com
Ludo Lullabi's DeviantArt page

Blogger.com
Ludo Lullabi's Blog

Amazon.com
Ludo Lullabi "warcraft" books
Interviews

MultiplayerBlog.MTV.com
"'World Of Warcraft' Comic's Ludo Lullabi On Drawing In Azeroth, Pleasing Fans" Posted by Tracey John on 1/17/08 at 12:49 pm

BlizzPlanet
"World of Warcraft# 4 Comic Book - Ludo Lullabi Interview", Posted 23rd Jan 2008 04:00 PM by Medievaldragon