This is a 'Third-party' commercial AddOn that is not connected to Blizzard, WoWWiki or Wikia.
† WoWWiki does not endorse or recommend 3rd party guides. Users should use caution when using an AddOn from commercial entity. This AddOn may violate the Blizzard AddOn Policy. See also List of commercial WoW guides.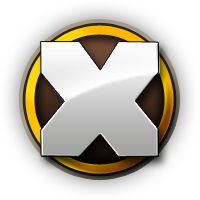 X-Elerated Guides
Edit
Is a 100% Ingame strategy guide. No need to use alt-tab and leave the game in order to read some PDF strategy guide, and all the WoW strategy guides you need are accessible inside game.
X-Elerated Guides are the ones who first introduced an in-game strategy guide.[citation needed]
The ingame Guide viewer is fully customizable
There is a Built in Navigational arrow that points you where you need to go in order to accomplish your tasks.
Guides are always updated with the latest patch of WoW.
X-Elerated Guide Content
Edit
Basically, there are six different X-Elerated Guides available. Each is sold separately or as a package so you are not forced to pay or use what you don't need. 
The information of this Free Guide is also updated to the latest patch so you won't have to worry about outdated data.
1-20 In-game leveling guide
Limited function of the In-game Gold Guide
Talent and Glyph guide for all classes and specs
Starter is free, no commitment, no credit card required
External links
Edit
Ad blocker interference detected!
Wikia is a free-to-use site that makes money from advertising. We have a modified experience for viewers using ad blockers

Wikia is not accessible if you've made further modifications. Remove the custom ad blocker rule(s) and the page will load as expected.