Lil' Phylactery

Item Level

20

Use: Teaches you how to summon this companion.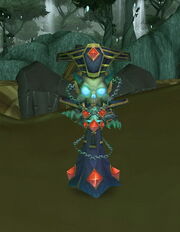 This item is available from the Pet Store for $10 US or €10[1] and requires a Battle.net account to receive.[2]
It was released on 11/4/09 along with the Pandaren Monk.
Description
Edit
Players are mailed this pet by Kel'Thuzad himself:
Lil' K.T.
I am Kel'Thuzad, Lich Lord of the Plaguelands.
You may have seen me in such instances as Naxxramas, Old Hillsbrad Foothills, and... Naxxramas again.
As a member of the K.T. Fan Club, now you too can have a little piece of everyone's favorite archlich.
Enjoy! ...or I will FREEZE THE BLOOD IN YOUR VEINS.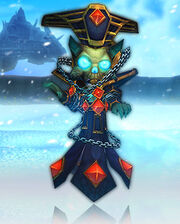 Patch changes
Edit

Patch 3.2.2 (2009-09-22): Undocumented Added.

References
Edit
See also
Edit
External links
Edit
Purchase

Pet Store
World of Warcraft® Pet: Lil' K.T. (US)

Pet Store
World of Warcraft® Pet: Lil' K.T. (EU)
Item
Ad blocker interference detected!
Wikia is a free-to-use site that makes money from advertising. We have a modified experience for viewers using ad blockers

Wikia is not accessible if you've made further modifications. Remove the custom ad blocker rule(s) and the page will load as expected.