The subject of this article was either removed from World of Warcraft or is no longer available due to the devastating Cataclysm patch 4.0.3.

The in-game information in this article is kept purely for historical purposes and may not need to remain under any other categories.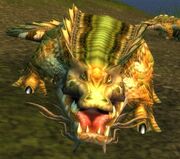 The Large Loch Crocolisk is a level 22 rare mob yellow-green crocolisk found near The Loch in Loch Modan.
External links
Edit

Petopia