The subject of this article was either removed from World of Warcraft or is no longer available due to the devastating Cataclysm.

The in-game information in this article is kept purely for historical purposes and may not need to remain under any other categories.
Lady Palanseer

Title

<Jewelcrafting Quartermaster>

Gender
Female
Race
Forsaken (Humanoid)
Level
65
Affiliation
Orgrimmar
Location
Orgrimmar
See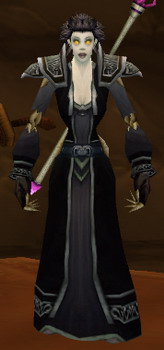 Lady Palanseer was a level 65 PvP Jewelcrafting designs vendor located in the Hall of Legends in the orcish city of Orgrimmar.
Patch changes
Edit
External links
Edit