Source information needed!

This article is lacking citations and/or sources.
Please see WoWWiki:Citation for information on how to add citations.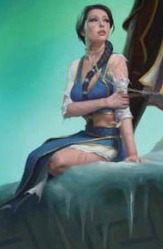 Kirygosa is the clutch sister of

 Arygos.[1] She has been kidnapped by the Twilight Father.[2] She is a good friend to the leader of the blue dragonflight, Kalecgos.
If she is the clutch sister of Arygos she would obvious be Malygos daughter and also Andorgos, Balacgos sister. It is very possible that Azuregos and Tyrygosa are her siblings as well because they are thought to be Malygos children.
References
Edit
Ad blocker interference detected!
Wikia is a free-to-use site that makes money from advertising. We have a modified experience for viewers using ad blockers

Wikia is not accessible if you've made further modifications. Remove the custom ad blocker rule(s) and the page will load as expected.