Icehammer's Harpoon Controller
Provided for

 [71] Let's Go Surfing Now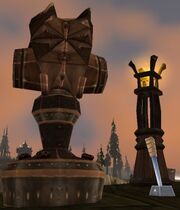 This is a new permanent key for your keyring as a reward for accepting the quest Let's Go Surfing Now. Use the southernmost vrykul harpoon gun whenever you want for a quick trip down to Valgarde from Nifflevar.
Patches and hotfixes
Edit

/

Patch 3.0.2 (14-Oct-2008): Added

External links
Edit
Ad blocker interference detected!
Wikia is a free-to-use site that makes money from advertising. We have a modified experience for viewers using ad blockers

Wikia is not accessible if you've made further modifications. Remove the custom ad blocker rule(s) and the page will load as expected.