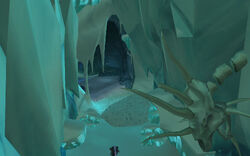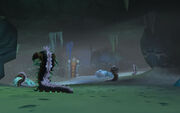 Ice Heart Cavern is located at the north end of the Crystal Vice in the Dragonblight. It is full of jormungar and dead crystalline Ice Giants. Rattlebore can be found in the back of the cavern.
Patches and Hotfixes
Edit
Oddly, parts of this cave were labeled as being Frostmourne Cavern. This has since been fixed.
Ad blocker interference detected!
Wikia is a free-to-use site that makes money from advertising. We have a modified experience for viewers using ad blockers

Wikia is not accessible if you've made further modifications. Remove the custom ad blocker rule(s) and the page will load as expected.