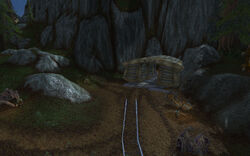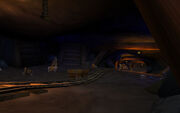 Hollowstone Mine [55.4, 24] is located a very short distance northwest of Westfall Brigade Encampment in Grizzly Hills. The miners and workers there were once affiliated with Silverbrook but through their opposition to the Wolfcult which had tried to recruit them, they paid the price with their lives. However it wasn't as clean and definite as a swift death. The entire population of the mine was transformed into the Undead, where they continuing mining.
Notable NPCs
Edit

 Petrov
Ad blocker interference detected!
Wikia is a free-to-use site that makes money from advertising. We have a modified experience for viewers using ad blockers

Wikia is not accessible if you've made further modifications. Remove the custom ad blocker rule(s) and the page will load as expected.