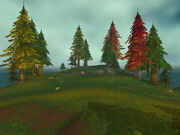 Not to be confused with Headlands.
The Headland
REDIRECT Template:Map/Coords is a hill that juts over Hillsbrad. It is covered with Mountain Lions.
The Alliance entrance to the Alterac Valley battleground is located here.
In Cataclysm
Edit

This section concerns content exclusive to Cataclysm.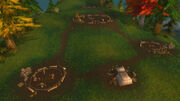 Dwarves from the Stormpike clan have expanded beyond Alterac Valley to erect a training ground/dueling center here for a number of their troops.
Ad blocker interference detected!
Wikia is a free-to-use site that makes money from advertising. We have a modified experience for viewers using ad blockers

Wikia is not accessible if you've made further modifications. Remove the custom ad blocker rule(s) and the page will load as expected.