| | |
| --- | --- |
| | Shield of Kalimdor |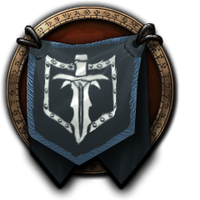 Shield of Kalimdor is a well rounded Horde guild on the US role-playing realm Shadow Council, formally known as Dreadtalon Clan and Stormtalon Clan. The Shield focuses on PvE/Raiding and Role play. Shield of Kalimdor is also allied to Harbingers and Hellfire Club.
Guild Information
Edit
Loot Distribution: Master looter
Ranks: Warlord, General, Champion, Legionnaire, Stone Guard, Grunts, Peon
WoWwiki editor: "Myleena Greyclaw"
An army formed under many banners, bloodsworn to defend Kalimdor and the Horde itself from any threat. Lok'tar Ogar!
Guild Roster
Edit
Raid Progression
Edit
Onyxia:

Clear

Blackwing Lair:

Clear

Molten Core:

Clear

AQ20/40:

Clear

/

Clear

Old Naxxaramas:

Clear
Karazhan:

Clear

Gruul's Lair:

Clear

Magtheridon's Lair:

Clear

Serpentshrine Cavern:

N/A

The Eye:

N/A

Hyjal Summit:

Clear

Black Temple:

Clear

Naxxaramas 10/25 Man:

Clear

/

N/A

Obsidian Sanctum 10/25 Man:

Clear

/

N/A

Eye of Eternity 10/25 Man:

Clear

/

N/A

Ulduar 10/25 Man:

N/A

/

N/A

External Links
Edit