Ad blocker interference detected!
Wikia is a free-to-use site that makes money from advertising. We have a modified experience for viewers using ad blockers

Wikia is not accessible if you've made further modifications. Remove the custom ad blocker rule(s) and the page will load as expected.
This article is a guild information page for Morrigan of Runetotem Europe.

The contents herein are entirely player made and in no way represent official World of Warcraft history or occurrences which are accurate for all realms. The characters and events listed are of an independent nature and applied for roleplaying, fictional, speculative, or opinions from a limited playerbase only. Guild pages must comply with the guild page policy.
| | |
| --- | --- |
| | Morrigan |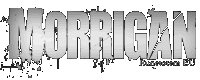 Morrigan was formed on Server:Runetotem Europe. It is dedicated towards end game raids, and we only recruit people with experience. To fill out an application please use our application thread For more information you can contact Tharika, Haedhoncho, Rivete or Ryte in game.
This guild was originally formed by Tharika and Shayolghul, two ex members of a powerful guild on another realm. After we've seen the TBC content and got Illidan Stormrage on farm they decided it's time to help others grow and see the same content as they did. So they transferred to Server:Runetotem Europe (Shay did it a few months before) and started out Morrigan.
Ever since the guild grew and went through loads of pain but in the end they became one of the most respected guild on Runetotem.
Notable happenings:
Qualzar - former priest CL and officer robbed the GV and sells his account.
The guild almost crashed when multiple players including 2 officers left the guild and split to form another one at the beginning of "WotLK"
Drama strikes again and Schønning (one of the best hunters and players we've seen) and another officer leave the guild (sad day)
Guild reaches 4th top Horde
In july 2009 we celebrate our 1st birthday
All in all the guild has seen good and bad days but in the end is still there and kicking bosses.
Weekly raid schedule
Edit
Monday, 9:00 PM Server
Tuesday, 9:00 PM Server
Wednesday, 9:00 PM Server
Thursday, 9:00 PM Server
Sunday, 9:00 PM Server
Tharika, Guildmaster 

Founder of Morrigan (now playing Archaniela as main)
Rivete, Officer  

Public Relations

Haedhoncho, Officer 

Recruitment

Ryte, Officer

Raiding
Rapski, Class Leader 

Priest

Harfolorun, Class Leader 

Warrior

Damyou, Class Leader 

Death Knight

Galactic, Class Leader 

Warlock

Revenant, Class Leader 

Rogue

Scuffles, Class Leader 

Druid
Special thanks to ex-members
Edit
Shayolghul

Schønning

Ladica

Arsmagica

Tromar

Xantoos

Departed

Mukkona

Davehoff

Strike

Shari

Bufford aka Sean
Guild progress
Edit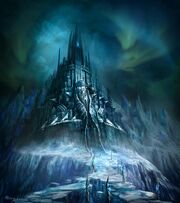 Raid
Status

25 men - 5/7
10 men - 6/7

25men - 0/5
10men - Cleared

25 men HM - 3/9
10 men HM - 7/9
25 men - Cleared
10 men - Cleared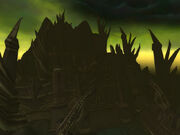 | Raid | Status |
| --- | --- |
| | |
| | |
| | |
| | |
| | |
| | |