Ad blocker interference detected!
Wikia is a free-to-use site that makes money from advertising. We have a modified experience for viewers using ad blockers

Wikia is not accessible if you've made further modifications. Remove the custom ad blocker rule(s) and the page will load as expected.
This article is a guild information page for Linéage of Exodar US.

The contents herein are entirely player made and in no way represent official World of Warcraft history or occurrences which are accurate for all realms. The characters and events listed are of an independent nature and applied for roleplaying, fictional, speculative, or opinions from a limited playerbase only. Guild pages must comply with the guild page policy.
| | |
| --- | --- |
| | Linéage |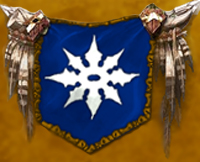 Lineage strives for a tight and healthy community, which forms the basis of progression and the guild's functioning. We search for players with the right attitude and mindset, who puts the interests of the guild at the forefront. We value the environment we create for members, in which friendships and bonds play a vital role in the guild, but Lineage also provides a professional environment in raids, from the moment we zone into an instance. In return, we ask for the initiative and dedication from both current and future guild members.
Current Guild progress
Edit
Cleared on 10 and 25 man.
Boss

Trial of the Grand Crusader

25

Trial of the Grand Crusader

10
Beasts of Northrend
Lord Jaraxxus
Faction Champions
Twin Val'kyr
Anub'arak
Cleared through

Yogg-Saron

On both 25 man and 10 man.
 

[

Glory of the Ulduar Raider (25 player)

]

 

[

Glory of the Ulduar Raider (10 player)

]

 

Orbit-uary (25 player)

 

Orbit-uary (10 player)

 

Stokin' the Furnace (25 player)

 

Stokin' the Furnace (10 player)

 

Iron Dwarf, Medium Rare (25 player)

 

Iron Dwarf, Medium Rare (10 player)

 

Heartbreaker (25 player)

 

Heartbreaker (10 player)

 

I Choose You, Steelbreaker (25 player)

 

I Choose You, Steelbreaker (10 player)

 

Disarmed (25 player)

 

Disarmed (10 player)

 

Crazy Cat Lady (25 player)

 

Crazy Cat Lady (10 player)

 

I Could Say That This Cache Was Rare (25 player)

 

I Could Say That This Cache Was Rare (10 player)

 

Lose Your Illusion (25 player)

 

Lose Your Illusion (10 player)

 

Knock, Knock, Knock on Wood (25 player)

 

Knock, Knock, Knock on Wood (10 player)

 

Firefighter (25 player)

 

Firefighter (10 player)

 

I Love the Smell of Saronite in the Morning (25 player)

 

I Love the Smell of Saronite in the Morning (10 player)

 

One Light in the Darkness (25 player)

 

One Light in the Darkness (10 player)
Weekly raid schedule
Edit
Tuesday, Wednesday, Thursday, Sunday, Monday
Invites go out at 7:30 PM
Officers
Edit
Redwood, Guild Master

Cynthris
Treant, Officers

Oterap, Drubelt, Ardenirhelm
Recruitment
Edit
Visit our website to see our current recruitment needs