This article is a guild information page for Lazarus of Bronzebeard Europe.

The contents herein are entirely player made and in no way represent official World of Warcraft history or occurrences which are accurate for all realms. The characters and events listed are of an independent nature and applied for roleplaying, fictional, speculative, or opinions from a limited playerbase only. Guild pages must comply with the guild page policy.
Lazarus guild is a raiding PvE guild with a good members and a lot of good times.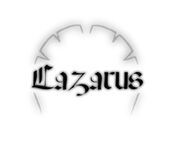 Overview
Edit
Lazarus is a full spectrum, English speaking guild, created in the beginning of May 2007. We have been progressing nicely but in a relaxed, friendly and social atmosphere, and are currently focusing on Serpentshrine Lair and The Eye while farming Kara, Gruuls Lair and Magtheridon each week. In Lazarus you have the choice of being part of the raiding teams or a casual player, having the company of mature, helpful guildies who are there to have fun while progressing in the game. We pride ourselves on maturity, a will to help others and the satisfaction in it, and loyalty to the guild, which has and will become home to many players who are set on upholding a good reputation as the best place to be for any who fit these standards. The minimum age is 18, with some exceptions at the discretion of the Guild Masters or officers. You may visit our roster page to see our members, and our forums to read or post basically anything.
Lazarus is a PvE Raiding guild of Server:Bronzebeard Europe on side of the Alliance. To fill out an application post please use the application section on the forum : http://www.lazarusguild.com/viewtopic.php?f=23&t=153. For more information you can contact Michael, Semion, Lexie in game.
Lazarus Guild Progress
Edit
This guild was originally formed from Cup Crusaders Guild, later some Illuminati Guild members joined us to create the wider base that developed into what Lazarus is today.
Weekly Raid Schedule
Edit
Currently we are raiding Karazhan, Gruuls Lair, Serpentshrine Cavern, The Eye and Magtheridon's Lair Raids are posted in Advance on Group Calender, but our usual raid times are:
Sunday, 8:00 PM Server
Monday, 8:00 PM Server
Tuesday, 8:00 PM Server
Wednesday, 8:00 PM Server
Thursday, 8:00 PM Server
Friday, 8:00 PM Server
Saturday, 8:00 PM Server
During these raid times we could raid any instance depends on current progress and the activity at the time. Although we rarely have too little players for a 25man raid, we still clear Karazhan to gear up our less well geared players as well as for Alts.
Guild Rules
Edit
This is a raiding guild as such every person is expected to be able to come to at least 2 runs a week.
If you are unable to make it for a week or more you must notify your class leader or post topic in forum here
If we can't do raids because of attendance, those members will the lowest attendance will be removed from the guild and we will find replacements.
All members are required to have a least 10 Major Healing Potions at the start of the raid as well as being fully repaired.
Each member participating in Gruuls Lair raid must use at least one from Unstable Flasks according his specialty .
Additionally casters should have 10 Major Mana Potions
List of required addons is available via one package on Curse.Com WebSite
Guild Master: Michael
Webmaster: Semion
Officers: Semion, Crendoc, Matafa, Picklelilly, Stezmond .
Class Leaders: Hugoniot

, (nobody)

, Squint

, Quish

, Dailou
, Elligance
, Levenloos

, (nobody)

, Crendoc

. List of all members are available via official guild roster page
Recruitment
Edit
Currently we are looking for good and stable players in any classes to participate in Gruuls Lair and Karazhan Raids.
Our age limit is 18+ because of late night raids, but can be exceptions in some cases .
For Application to guild please post topic message in our forum on http://www.lazarusguild.com/forum/viewforum.php?f=23
External links
Edit
Lazarus Guild Raid calendar Currently not in use (we are using Guild Calendar Addon instead)
Ad blocker interference detected!
Wikia is a free-to-use site that makes money from advertising. We have a modified experience for viewers using ad blockers

Wikia is not accessible if you've made further modifications. Remove the custom ad blocker rule(s) and the page will load as expected.