This article is a guild information page for Kipu of Vek'nilash Europe.

The contents herein are entirely player made and in no way represent official World of Warcraft history or occurrences which are accurate for all realms. The characters and events listed are of an independent nature and applied for roleplaying, fictional, speculative, or opinions from a limited playerbase only. Guild pages must comply with the guild page policy.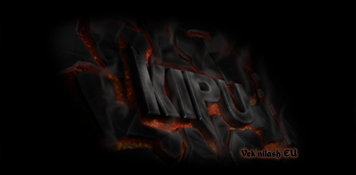 Server:
Vek'nilash EU



Kipu was created on 8th of May 2007, but most of the players in it have been here since the day 1. Kipu is aiming for relaxed and fun endgame PvE content. We have about 120 unique accounts with 240+ L80 characters. This made us one of the biggest guild on Ravencrest EU. 1st of September 2010 we migrated to Vek'nilash EU as we wanted to prepare for Cataclysm expansion on a more reliable server. We have now established a firm foothold on our new realm and are among the top ranked guilds on Vek'nilash EU.
Kipu is part of a online gaming community called FinNexus and we recruit only Finnish players of age 18 and above.
On 15th of June 2005 guild Finnexus merged into guild Shattered Minds, keeping name Shattered Minds. A new guild Kipu was born on 8th of May in 2007 as a merge of two well known guilds, Shattered Minds and Viima, to improve PvE progress.
On 12th of December 2007 officers of Kipu decided that the PvE progress in the guild was too slow and something had to be done. They gathered their closest friends and the contents of the guildbank and joined another Finnish raiding guild called Finnish Design. Those that remained had to choose between joining other guilds to play it safe and continue raiding or stay in the guild and start building up from the ruins.
As you can tell by now, this is a story of us that remained. On 21st of December 2007 Kipu had chosen it's new leaders and started recruiting actively in order to start raiding again. Today we have mature and friendly guild that makes good and steady progress. We are not a hardcore raiding guild and we probably won't ever be. That path has already been tested and it only left scars and a bitter taste.
PvE Progress
Edit
Kipu in the Cataclysm
Edit
Kipu in the Wrath of the Lich King
Edit
10 man raids:

25 man raids:
Kipu in the Burning Crusade
Edit
Kipu in the "Vanilla WoW"
Edit
as Shattered Minds
Guild Leaders - past and present
Edit
(format dd.mm.yy)
Basically Kipu has existed, as Shattered Minds, since 17th of February 2005 and that made us one of the first guilds on Ravencrest EU. Since 1st of September 2010 we have been playing on Vek'nilash EU.
Guild Officers
Edit
Ad blocker interference detected!
Wikia is a free-to-use site that makes money from advertising. We have a modified experience for viewers using ad blockers

Wikia is not accessible if you've made further modifications. Remove the custom ad blocker rule(s) and the page will load as expected.