Guild:IXOYE, a Christian Guild (Medivh US)
Talk

0
Share
Ad blocker interference detected!
Wikia is a free-to-use site that makes money from advertising. We have a modified experience for viewers using ad blockers

Wikia is not accessible if you've made further modifications. Remove the custom ad blocker rule(s) and the page will load as expected.
This article is a guild information page for IXOYE, a Christian Guild of Medivh US.

The contents herein are entirely player made and in no way represent official World of Warcraft history or occurrences which are accurate for all realms. The characters and events listed are of an independent nature and applied for roleplaying, fictional, speculative, or opinions from a limited playerbase only. Guild pages must comply with the guild page policy.

| | |
| --- | --- |
| | IXOYE |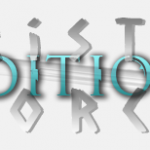 Name
IXOYE
Founded
2006
Server
Medivh US
Guild Level
25
Leader
TSP
Webmaster
Matthew Edmund
Levels
1-100

"-100" can not be assigned to a declared number type with value 1.

Type
PvE
Members
100 +
Accounts
30 +
Restrictions
Code of Conduct
Website
IXOYE
Battle.net
IXOYE @ Medivh
About IXOYE (Guild)
Edit
IXOYE is a World of Warcraft Christian Guild on Medivh US. Our guild originally began it's life (in WoW) on Nordrassil US as "Christian Force". Due to having a highly disadvantaged Alliance side we made the decision in 2010 to move to Medivh which had a much richer Alliance environment.
Our focus is mostly on casual end-game content, though we do have select members interested in medium-core raiding.
IXOYE is a proud member of ChristianForce.NET
About Christian Expeditionary Force
Edit
Christian Expeditionary Force is an established, family-friendly, Christ-centered World of Warcraft, Guild Wars 2, and several other games Guild (or Clan). Unlike many other Christian guilds, we are fellowship-minded. This means we focus on ministering and discipleship.
We are a very tightly knit group. Many lifelong friendships have been forged over the past 8 years. We pride ourselves in being one of a kind. If you're looking for a place to call home, a place that's safe, and a place where you can tackle group content with a group of like minded people, we may be just what you've been looking for!
Leadership
Edit
Guild Leader, TSP (Shea Provines)
Officer, Qúinn (Tom Taylor)
Recruitment
Edit
Membership is done exclusively through an application process. Please refer to our website at http://WoWChristianGuild.com/join/
For the safety of our members and the integrity of our membership, all applications are reviewed by the leadership.
Our guild is unabashedly focused on Christian standards and lifestyle. Those who find this offensive or are unwilling to apply to our code of conduct should consider another guild.
Membership is based solely on essay sections of the application. We never base decisions on skill, level, class, or other superficial qualities.
We are a fellowship guild. We're looking for other people to have a great time with!
Guild Leader
Officer
Veteran Member
Member
New Member
Guest
Promotion
Edit
Promotions are based on time spent in the guild and your interaction with other members. For more information on ranks please visit our forums: http://forums.christianforce.net/viewtopic.php?f=7&t=1594