Guild:End Game (Blackwater Raiders US)
Talk

0
Share
Ad blocker interference detected!
Wikia is a free-to-use site that makes money from advertising. We have a modified experience for viewers using ad blockers

Wikia is not accessible if you've made further modifications. Remove the custom ad blocker rule(s) and the page will load as expected.
This article is a guild information page for End Game of Blackwater Raiders US.

The contents herein are entirely player made and in no way represent official World of Warcraft history or occurrences which are accurate for all realms. The characters and events listed are of an independent nature and applied for roleplaying, fictional, speculative, or opinions from a limited playerbase only. Guild pages must comply with the guild page policy.
| | |
| --- | --- |
| | End Game |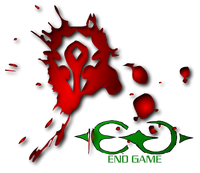 End Game is an English speaking semi-hardcore/casual PvE guild on the US Blackwater Raiders server. They raid 10 player normal and heroic. A lot of the members have know each other for many years, and some have had experience in raiding up to 8 years. When it comes to their raids they like to use the philosophy "This is how we choose to spend our free time, so we want to accomplish as much as possible." End Game has been around for quite awhile now downing bosses, but since the release of Mists of Pandaria End Game has become the Hordes most progressed guild. Holding on to all horde firsts for 2 tiers of content and counting.
Notable Achievements
Edit

Horde Server 1st kill on each boss located in The Siege of Orgrimmar(N)
Horde Server 1st kill on each boss located in The Throne of Thunder(N)
Horde Server 1st kill on each boss located in Terrace of Endless Spring(N)
Horde Server 1st kill on each boss located in Heart of Fear(N)
Horde Server 1st kill on each boss located in Mogu'shan Vaults(N)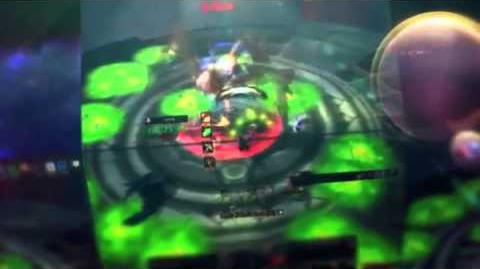 Guild progress: 10 man
Edit
Heart of Fear(N) - Farm ........................... (cleared Mar 20, 2013 03:59 GMT)
Mogu'shan Vaults(N) - Farm ................... (cleared Dec 18, 2012 04:12 GMT)
Dragon Soul(N) - Farm .............................. (cleared 

Feb 23, 2012 04:37 GMT)

Firelands(N) 

- Farm ................................... (cleared ~

Feb 14, 2012 00:01 GMT)
Blackwing Descent (N) - Farm .................... (cleared Aug 8, 2011 02:42 GMT)
The Bastion of Twilight (N) - Farm ................... (cleared Jul 29, 2011 03:24 GMT)
Throne of the Four Winds (N) - Farm ........ (cleared 

Aug 5, 2011 03:27 GMT)
Officers
Edit