Guild:CESKE CHLEVY A MARNICE (Drak'thul EU)
Talk

0
Share
Ad blocker interference detected!
Wikia is a free-to-use site that makes money from advertising. We have a modified experience for viewers using ad blockers

Wikia is not accessible if you've made further modifications. Remove the custom ad blocker rule(s) and the page will load as expected.
| | |
| --- | --- |
| | Ceske chlevy a marnice |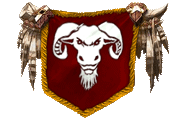 This full Czech/Slovak guild was formed on Drak'thul as PvE group based on friendly feeling and team spirit. We are playing relax RP, enjoying PvE and also fair dealing PvP game.
For more information you can contact GM Wannhornn in game in case of need officers (see http://www.chlivek.eu)
Overview
Edit
About Us
Edit
We are CZ/SK guild on most czech colonized server Drak'thul
We are playing for The Horde
We are group of team-thinking people oriented to cooperation and fun
We disallow brutal PvP and K.O.S behaviour
We are playing all style game, PvE, PvP in BG or arena, relax RP for fun
We like fun, jokes and pleasure
We have guild rank hierarchy
We are recuiting faithful, entertaining, smart members
We are still growing and forming for all Azeroth, Outlands and Northrend raids
We have own DKP system
Using TeamSpeak