Mage Shoulders? Can't find hem anywhere...
Forum page
Add New Page
So I was browsing for a cool desktop background for my computer, and came across this cool undead mage with crossed arms, with fire on one side, and ice on the other. He had this really cool outfit, especially the shoulders. So the question is, what are those shoulders? I've looked and looked but i couldn't find them anywhere... And of course, what gear is his general outfit?
Thank you all in advance :D
Anacoth
--AnacothMage (talk) 06:18, August 28, 2012 (UTC)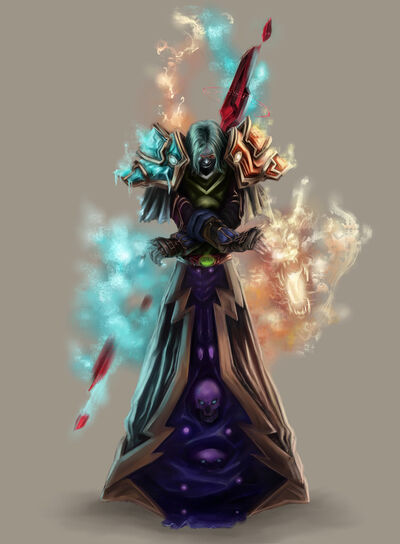 Right, but does anybody know if those parts do exist? and if they do, which parts are they?
Anacoth --AnacothMage (talk) 06:18, August 28, 2012 (UTC)