104,173pages on
this wiki
Talk

0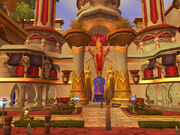 The Farstriders' Square is a Silvermoon military district with blacksmithing, engineering, mining, hunter and paladin trainers. This is where the rangers of Silvermoon and the Blood Knights receive their training.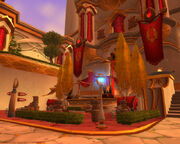 On Cataclysm

This section concerns content exclusive to Cataclysm.
On Cataclysm,the Farstriders' Square will be redesigned to add the warrior trainers.