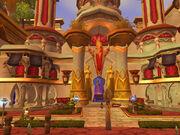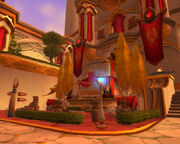 The Farstriders' Square is a Silvermoon military district with blacksmithing, engineering, mining, hunter and paladin is where the rangers of Silvermoon and the Blood Knights receive their training.
In Cataclysm
Edit

This section concerns content exclusive to Cataclysm.
In Cataclysm, Farstriders' Square will also have warrior trainers.
Ad blocker interference detected!
Wikia is a free-to-use site that makes money from advertising. We have a modified experience for viewers using ad blockers

Wikia is not accessible if you've made further modifications. Remove the custom ad blocker rule(s) and the page will load as expected.