This article's name may be incorrect.

Please note that while the content may be valid, this article's name is based on conjecture.
This article should not be moved unless discussed first - Remember to follow the naming policy.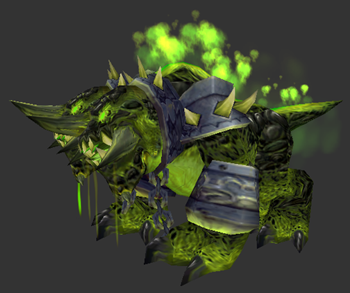 Demonic hounds are rare creatures similar to core hounds, but made of green fel energies instead of lava.
The ones in Shadowmoon Valley were spawned from the Hand of Gul'dan, but they are not unique to Outland since Baelmon the Hound-Master summons them from a world on the other side of Death's Door.
In the model files, they are called felbeasts, but in WoW that is a type of fel stalker. No overall name has been given to them. Wildlord Antelarion only calls them "deadly".
Ad blocker interference detected!
Wikia is a free-to-use site that makes money from advertising. We have a modified experience for viewers using ad blockers

Wikia is not accessible if you've made further modifications. Remove the custom ad blocker rule(s) and the page will load as expected.