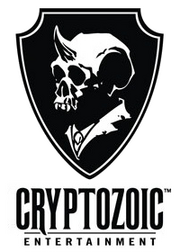 Cryptozoic Entertainment is the company that produced the World of Warcraft TCG for Blizzard Entertainment and hosted the official TCG website and forums. They took over the license from Upper Deck entertainment. After Jule 2013, Cryptozoic stopped producing the TCG and it is not clear if any other company will pick up the license.
They also publish manga and manhwa for Blizzard.[1]
References
Edit
External links
Edit
Info

Cryptozoic Entertainment

World of Warcraft Trading Card Game

Cryptozoic Entertainment Forums
News

Geek-News.MTV.com
Vertical, Cryptozoic rescue Tokyopop licenses
by Brigid Alverson 6/1/11 11:18 am ET
Ad blocker interference detected!
Wikia is a free-to-use site that makes money from advertising. We have a modified experience for viewers using ad blockers

Wikia is not accessible if you've made further modifications. Remove the custom ad blocker rule(s) and the page will load as expected.