Cobra Hatchling

Use: Teaches you how to summon and dismiss this companion.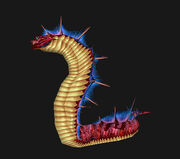 Cobra Hatchling is one of six possible drops from Mysterious Eggs.
Unlike most snake non-combat pets, this one resembles the hunter pet (just smaller). It is true to its name in the fact that it carries the infamous hood, slightly spiky around the edges, and the colors are reddish-orange and purple.
All the pets hatched from Mysterious Eggs will sing a song when they get bored.
Patch changes
Edit

Patch 3.0.3 (04-Nov-2008): Added.

External links
Edit

Kemp Guides
Ad blocker interference detected!
Wikia is a free-to-use site that makes money from advertising. We have a modified experience for viewers using ad blockers

Wikia is not accessible if you've made further modifications. Remove the custom ad blocker rule(s) and the page will load as expected.