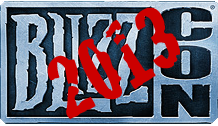 This page has photos and slides from the Art of World of Warcraft panel from WoW Insider.
Art of World of Warcraft
Edit
See also
Edit
External links
Edit

WoW Insider
BlizzCon 2013: Art panel featuring angry toucans, gronn-bone fortresses, spikes
by Scott Andrews Nov 8th 2013 at 9:30PM
Ad blocker interference detected!
Wikia is a free-to-use site that makes money from advertising. We have a modified experience for viewers using ad blockers

Wikia is not accessible if you've made further modifications. Remove the custom ad blocker rule(s) and the page will load as expected.