For the mob located in the Burning Steppes, see Blackrock Warlock.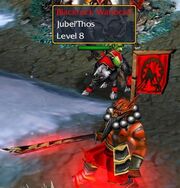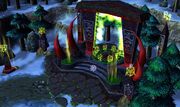 The Blackrock Warlocks were the Warlocks of the Blackrock clan forces in Lordaeron. Their leader was Jubei'Thos, a fel orc Blademaster. They, along with the rest of the blackrock army there were destroyed by the Scourge, because they needed their Demon Gate to communicate with Archimonde.
Ad blocker interference detected!
Wikia is a free-to-use site that makes money from advertising. We have a modified experience for viewers using ad blockers

Wikia is not accessible if you've made further modifications. Remove the custom ad blocker rule(s) and the page will load as expected.