For this character's appearance in Shadowfang Keep as an undead, see Baron Ashbury (tactics).
Baron Ashbury was a nobleman from eastern Gilneas who joined with Lord Vincent Godfrey to turn Genn Greymane over to the Forsaken in exchange for an end to hostilities. Along with his ally, Lord Walden, Ashbury was slain by Gilnean worgen who fought to save their King. Godfrey, Ashbury and Walden were all raised in undeath by the Forsaken and served them for a time. After Godfrey betrayed the Forsaken by slaying Sylvanas Windrunner, Ashbury fled with his master into nearby Shadowfang Keep.
As a quest giver
Edit
As a quest objective
Edit
In Gilneas, Tempest's Reach:
In Shadowfang Keep: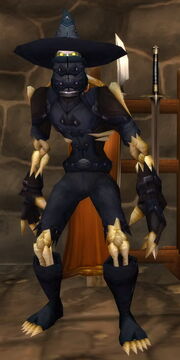 Patch changes
Edit

Patch 4.0.3a (2010-11-23): Added.

External links
Edit
Excluding Shadowfang Keep
Gilneas
Silverpine Forest
Ad blocker interference detected!
Wikia is a free-to-use site that makes money from advertising. We have a modified experience for viewers using ad blockers

Wikia is not accessible if you've made further modifications. Remove the custom ad blocker rule(s) and the page will load as expected.