The subject of this article was either removed from World of Warcraft or is no longer available due to the devastating Cataclysm patch 4.0.3.

The in-game information in this article is kept purely for historical purposes and may not need to remain under any other categories.

Ancient Corroded Leggings

Item Level

72

458 Armor
+33 Agility
+21 Stamina
+16 Intellect
+11 Spirit
Durability 105 / 105
Requires level 60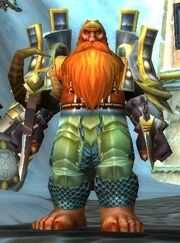 The Ancient Corroded Leggings are epic mail leggings that help both hunters and shamans.
This item drops off the Dragons of Nightmare: Lethon, Emeriss, Ysondre and Taerar.
Patch notes
Edit
External links
Edit
Ad blocker interference detected!
Wikia is a free-to-use site that makes money from advertising. We have a modified experience for viewers using ad blockers

Wikia is not accessible if you've made further modifications. Remove the custom ad blocker rule(s) and the page will load as expected.