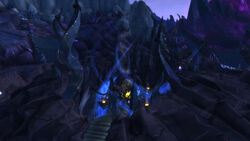 The Altar of Ascension[40, 84] is located in the southern portion of the Twilight Citadel in the Twilight Highlands. By its name, this is presumably where Twilight's Hammer clan hopefuls go in order to ascend into higher beings. It is guarded by a giant ettin wielding an incredibly sharp elementium axe.
Inhabitants
Edit
Patch changes
Edit
External links
Edit
Ad blocker interference detected!
Wikia is a free-to-use site that makes money from advertising. We have a modified experience for viewers using ad blockers

Wikia is not accessible if you've made further modifications. Remove the custom ad blocker rule(s) and the page will load as expected.