The subject of this article was removed from World of Warcraft in patch 3.0.2.

This includes items and quests that can no longer be obtained.
The in-game information in this article is kept purely for historical purposes and should probably not be under any other categories.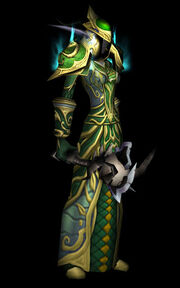 The End of Dreams is a one-handed mace, primarily for Druids.
Source
The End of Dreams drops off Grobbulus in Naxxramas.
Notes
Drop rate is approximately 20%.
External links