102,831pages on
this wiki
Talk

0

Unhatched Mr. Chilly

Use: Teaches you how to summon Mr. Chilly.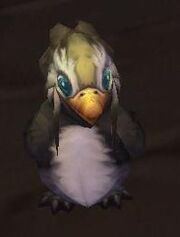 Source
This companion was mailed to you from Breanni soon after switching your account to a Battle.net account. The first ones were mailed to players on Oct. 15, 2009, three days after Blizzard announced that all WoW accounts would be converted to Battle.net accounts on Nov. 11, 2009.
Mr. Chilly was sent as a thank-you gift to all WoW account owners who voluntarily convert their accounts early. It was only available from Oct. 15 to Nov. 10, 2009.
Mr. Chilly is well known as the mascot for the official 'Welcome To The Geekend' events, which take place at random times in Leicestershire, UK, and usually last a night or two. They are attended by Kialo, Axeum, Jenoku, Djfletcher, Tydal, and Louis.
Letter sent with item
Chilly the Penguin
Hello!
Please give a warm welcome to your new cool penguin pal!
I'm so happy you could give this sassy little Spheniscidae a home.
--Breanni
Trivia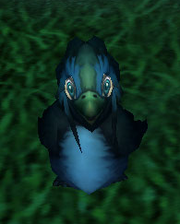 For some reason, probably an error in the skin, Mr. Chilly's eyes glow in the dark.
Patch changes
Patch 3.2.2 (2009-09-22): Added.

External links