This article or section is a lore stub. You can help expand it by editing it.

You might want to work with the other users of WoWWiki in expanding it.
For tribe, see Stonehoof tribe.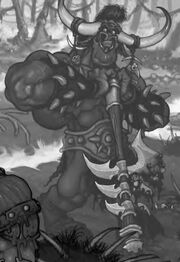 Stonehoof was a tauren companion of Drann.S&L 133-4
A tauren with the same name appears in World of Warcraft: The Comic,[1] they may or may not be the same.
Reference list
Edit