102,841pages on
this wiki
Talk

0
Not yet released!

This article or section includes information about announced content that has not been released yet. The expected release date is unknown.
Please remove this template when the content has gone live.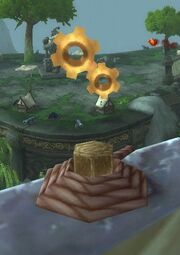 Objectives
Use a Rappelling Rope to reach the ground.
Description
Nazgrim has taken command of the ground assault and has requested that you be sent to meet up with him immediately.
We have several rappelling ropes setup near the guns. Fastest way down you're going to find, save the one that ends poorly.
Completion
There you are!
I was starting to worry we'd have to charge in and have all the fun without you.
Rewards
You will receive:
Progression
Patch changes
External links