102,850pages on
this wiki
Talk

19
Join the
WoWWiki friends

Facebook group!
Follow WoWWiki
on

Twitter!
Welcome

to

WoWWiki
the free Warcraft universe source that
anyone
can
edit• 6.2.0 is live! •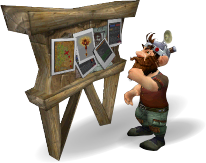 Welcome to the WoWWiki community portal!
The community portal is where the WoWWiki community comes together to organize and discuss projects for the wiki.
You can find out more general information about the wiki on the WoWWiki:About page.
Things to do
So you want to help out? Great!

There's always loads of things to do on WoWWiki!
WoWWiki has a huge number of readers, but a relatively low proportion of editors - this means everyone is valued :)
See the list on the right for a small selection of tasks you can help out with.
You can also browse the entire Things to do category!

What do we do?

WoWWiki is a wiki dedicated to cataloguing the entirety of Blizzard Entertainment's Warcraft universe, covering all the Warcraft games, novels, RPG books and other media. Please note we are not affiliated with Blizzard or Wikipedia.
This means everything we cover is related to Warcraft - anything off-topic will likely be deleted.
To find out more about what we are and what we do, please visit WoWWiki:About.

Remember

Stay on topic.
Avoid personal opinions in articles.
Respect the viewpoints of others when discussing changes.
Be careful what personal info you give out.
Projects
If you are looking for a way to help the wiki, one good way is to contribute your time to the projects being worked on by users of WoWWiki. WoWWiki projects are a place for like minded people to work on areas of the wiki!
Find out more on WoWWiki:Projects!
Some individual projects
Mini projects
Got a project of your own? [Add it here!]
Discussion on WoWWiki
Got something to say? Here's what to do!

If it's something not related to the content of a specific article, please visit our forums at:

If it's specific to an article, please visit the talk page of that article.

These are normally in the form [[Talk:ARTICLE]]

If you want to send a message to an individual user, please use their talk page.

These are in the form [[User talk:USERNAME]]

When discussing stuff please remember the following
WoWWiki guidelines and policies
General wiki help
General info

Questions and answers

Site administration

General info

Common procedures

WoWWiki account maintenance
Help, policies and guidelines
WoWWiki is a wiki dedicated to cataloging Blizzard Entertainment's Warcraft universe, including World of Warcraft, covering the entire Warcraft series of games, RPG reference books, strategy guides, novels and other sources.
Want to help out? Get an account, and start editing!
Got questions? Check out the help pages or visit our forums! We love having new editors around!
For more info about WoWWiki, visit WoWWiki:About and the community portal.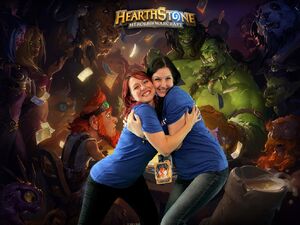 Help support World of Podcasts BlizzCon 2015 party!