102,770pages on
this wiki
Talk

1
This article or section is a lore stub. You can help expand it by editing it.

You might want to work with the other users of WoWWiki in expanding it.
For the mob, see Panther (mob).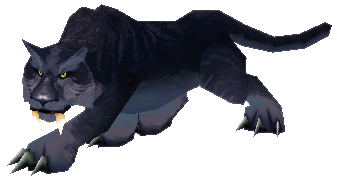 A variety of big cat, panthers are found in the Thousand Needles, Swamp of Sorrows, and all over Stranglethorn Vale.
Ancient
A being like a "winged panther" was one of the Ancients that fought during the War of the Ancients. It had almost human hands.Sund 210
Notable panther
Species