Oberer van Weerik
102,770pages on
this wiki
Talk

0
This article or section is a lore stub. You can help expand it by editing it.

You might want to work with the other users of WoWWiki in expanding it.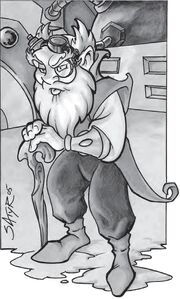 Oberer van Weerik of the Gnomeregan van Weeriks is a rather aristocratic fellow who leans on a cane. He is the chairman of MRIOC (The Mirage Raceway Independent Oversight Committee).[1]
References
Edit