102,769pages on
this wiki
Talk

0
This article or section is a lore stub. You can help expand it by editing it.

You might want to work with the other users of WoWWiki in expanding it.
This article is about the creature called Leviathan. For the hydra mob, see Leviathan (mob).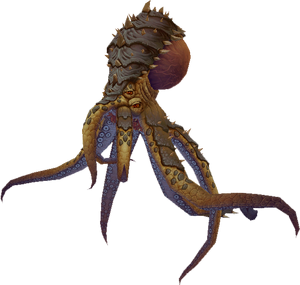 Leviathans are huge squid-like creatures. Nothing much is known about them. It is possibly that they are the squid-like Krakken mentioned in troll legends. It is possible that they are servants of the Old Gods.
Named