102,769pages on
this wiki
Talk

0
This article or section is a lore stub. You can help expand it by editing it.

You might want to work with the other users of WoWWiki in expanding it.
Hillsbrad refugees were the people that were displaced by the Forsaken when they attacked and took over Southshore during the Cataclysm. The fate of the people of Hillsbrad is described in a journal called The Battle for Hillsbrad.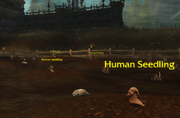 See also
Edit