Gemstone colossus
102,738pages on
this wiki
Talk

0
This article or section is a lore stub. You can help expand it by editing it.

You might want to work with the other users of WoWWiki in expanding it.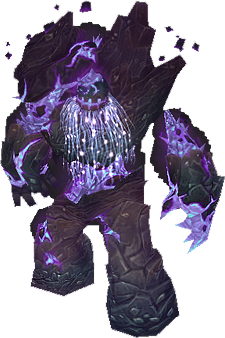 Gemstone colossi (extrapolated from "emerald colossi"[1]), giant earth elementals, are the greatest of the Stone Mother's creatures found in Deepholm.
  

Golgarok

 <The Crimson Shatterer> (rare, elemental)
These elementals (although classified as giants) should not be confused with being mountain giants, or colossi.
References
Edit